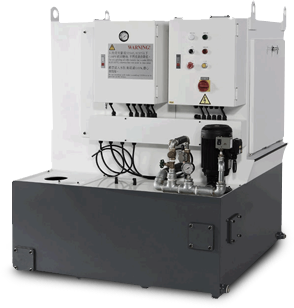 CTF-Series Candle Filter
Automatic Type
| | |
| --- | --- |
| Filtration Effect: | 1µ - 3µ |
| Unit Flow Rates: | 50, 60, 90, 120, 180 and 240 L/min. |
Candle Filters removes the finest particles from your grinding oil. Each candle filter element is composed of thousands of compressed thin wafers. All particles over one micron are trapped on the outer edge of the filter element.
Key features:
Automatic cleaning by rapid backwash cycle. Air is used to blow out trapped particles.

Reclaiming of valuable particles. Oil is removed and dried then deposited into the sludge basket.

The replaceable filter elements will last several years.
Pre filtering is recommended when larger particles or chips are being filtered.
For oil coolant applications only.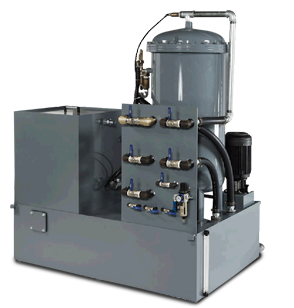 CFM-Series Candle Filter
Manual Type

An economical solution with uncompromised quality where the operator must clean and back wash the filter elements.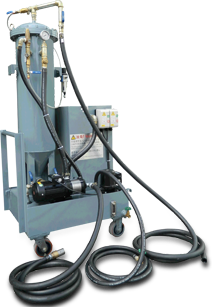 CFMp-Series Candle Filter
Portable Type
The candle is comprised of thousands of compressed wafers that restrict particles from 1-3 micron from passing through.
A portable solution that can be maneuvered between machines. Ideal with EDM.
Applications:
Tungsten carbide tool grinding, electrical discharge machines, honing machines and steel ball grinding.
| | | | | | |
| --- | --- | --- | --- | --- | --- |
| CFT Footprint | CFM Footprint | CFMp Footprint | Sales Brochure | Sales Brochure | Sales Brochure |